Hello everyone!
So, I'm making a game for ArmorGames, which I will upload on here too. Been working on it for a few weeks.
Its a 2.5d Doom/quake-like fps. Tons of secrets, weapons, enemies. It's called Solram's Isle and it's just pure fun. I'm making it on Unity, so only play it on Chrome, otherwise it'll be slow. Here are some screenshots: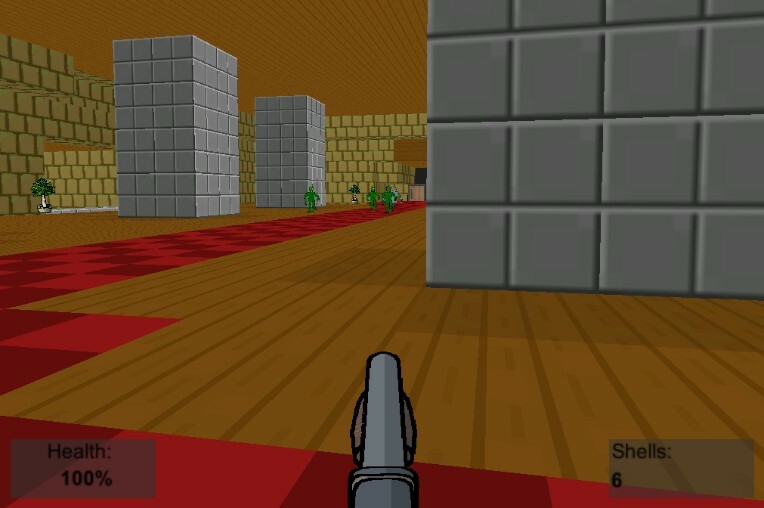 (got cut from the image, but the pillar on the right is missing the top half, so the player can jump on top, there was also an AR-15 on top)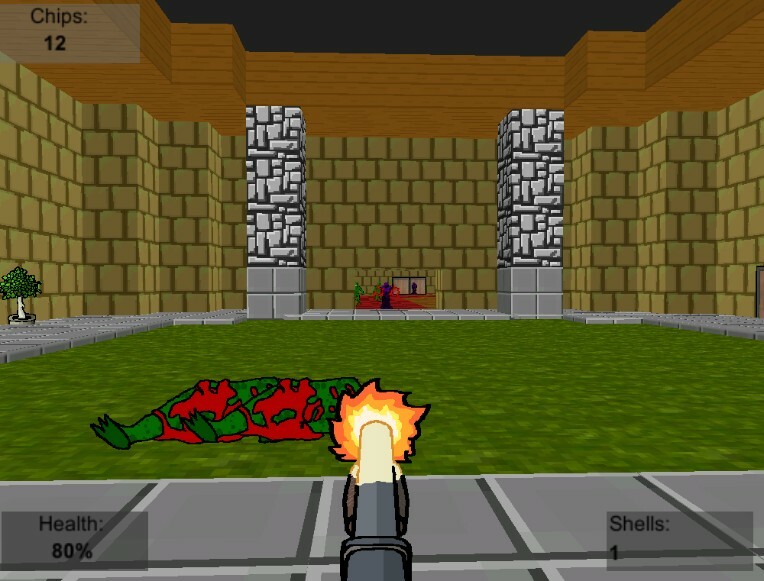 (That gray thing on top is supposed to be the sky, need to add texture afterwards. btw on my last bullet xd)
It'll be out in 10 days. CONTACT ME IF YOU WANT TO PARTICIPATE ON THE BETA, STARTING NOW.
I learned a bunch from this one and was recently thinking of what I'll do next:
a) A super simple 2.5d rpg(first and third person, like the elder scrolls, found a great way to do it!) with an open world and various dungeons. But still, super simplistic at that.
b) A Black Ops Zombie-like game using this engine
c) An original game mode, similar to the DOOM mod "Reelism", with this engine.
Let me know what you'd be interested in!
Have a great day!
-CitizenGoose
I